Online Submission of Abstracts for Upcoming Meetings
The submission fee will be $95 per abstract.
There is a recommended 1000-word maximum.
Abstract fees are only refundable if your abstract is rejected for presentation.
Any abstracts withdrawn after acceptance must still be paid in full.
It is AMS policy to have an oral presentation made only once at a meeting.
Select a Meeting to Submit to: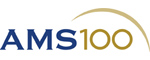 Headquarters: 45 Beacon Street Boston, MA 02108-3693
DC Office: 1120 G Street, NW, Suite 800 Washington DC, 20005-3826
amsinfo@ametsoc.org Phone: 617-227-2425 Fax: 617-742-8718
© 2006 American Meteorological Society Privacy Policy and Disclaimer